If you're looking for specifics, see my resume.
Who am I?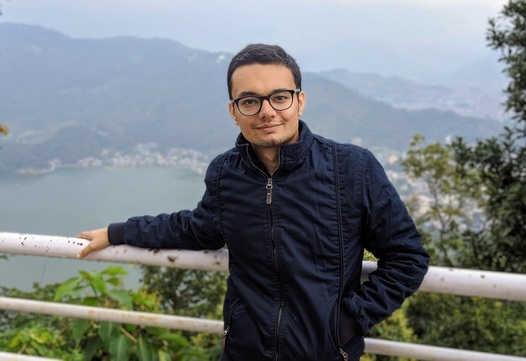 Me, having some good time at the foothills of Himalayas in Pokhra (Nepal) :P
Hi!
I am a final year student at the Indian Institute of Information Technology, Allahabad. I belong to the beautiful city of Jaipur in Rajasthan (India), where I have completed my high school education. I am currently enrolled in Dual Degree (BTech + MTech) course here at IIITA.
My masters' thesis is on developing an ensemble of Deep Convolutional Architechtures for semantic segmentation of satellite imagery.
I have completed Google Summer of Code 2017 for InterMine where I worked on the Neo4j based prototype of InterMine. More details about my GSoC project can be found here.
What are my interests?
I have a diverse set of interests and I am always excited about learning new things. Here is a list (not exhaustive) of my interests.
Computer Science
Artificial Intellingence
Computer Vision
Backend Web Development
Finance
Stock & Bond Markets
Mutual Funds
Miscellaneous
Contemporary Word & Indian Politics
World (esp. Military) History
Theology
If you have something exciting to discuss, you could leave me a message.